A team of archeologists are to excavate parts of Ashwells field in Tylers Green after initial findings indicate it could be the site of a "high status" Roman villa.
The archeologists will dig 19 trenches, each 25 metres long, in the biggest such dig in the village's history.
The site, alongside Ashwells, off Cock Lane, is to be developed with 109 homes but a condition of the planning permission was that an archeological survey be completed before any building work began.
In July archeologist Philip Markham undertook an initial survey to test the site's potential and made two surprising discoveries: not only did he find evidence of Iron Age occupation on the field but, more importantly, finds that indicate an under-floor heating system from the second or third century. If that proves to be the case it means a "high status" Roman building was on the site, says a report by Thames Valley Archaeological Services.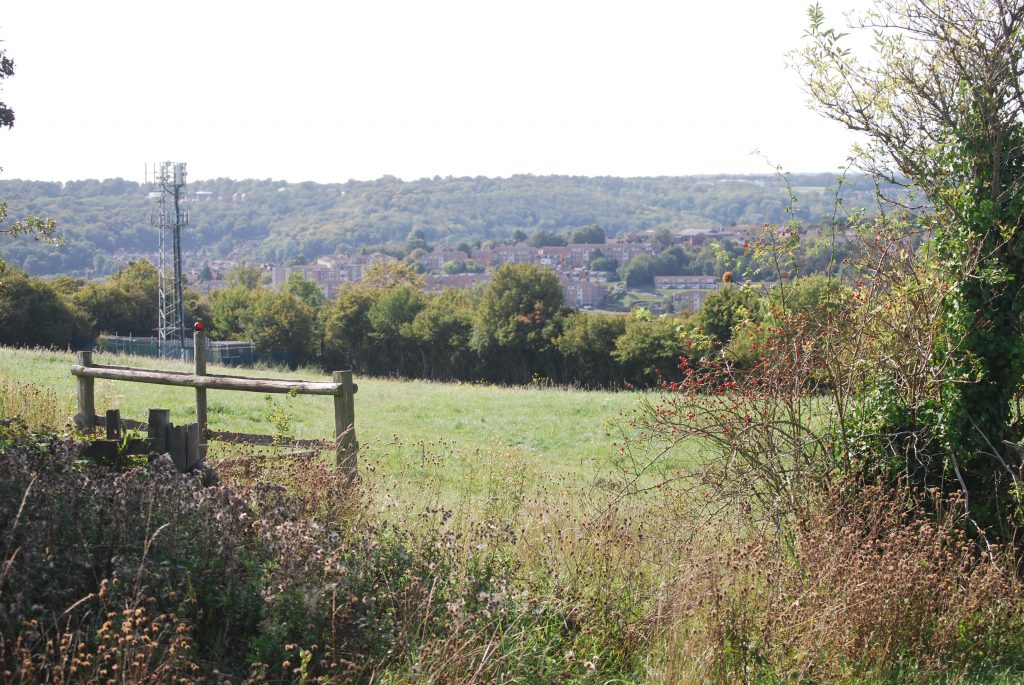 If major Roman discoveries are made it will change historians' view about Roman activity in this area.
A significant Roman villa complex, with hot baths, was discovered on the Rye in High Wycombe in the 1930s where the open air pool is today. In a report 20 years ago English Heritage suggested that the Rye site could also have been a military complex.
However, historians have until now considered that Roman activity in the area surrounding Wycombe was sparse.
Roman pottery has been found in the past near Puttenham Farm in Penn, Hazlemere Crossroads and in the Gomm Valley between Cock Lane and Hammersley Lane but was not considered particularly significant. Then, four years ago, a laser scan of the earth in Common Wood found a "very rare" survival of Roman activity, including more pottery finds.  A similar Lidar scan in Kingswood, Tylers Green, also found evidence that much of the woodland was felled to create Roman farm fields only for the trees to grow again once the Romans had left. 
If it is now discovered that an important Roman official was living in Tylers Green 1700 years ago historians will have to rethink the importance of this area during the Roman occupation.
The extensive dig actually needs planning approval itself from Buckinghamshire Council before work can start and any finds will have to be assessed by experts and then removed, preserved and stored. That could delay the start of any housing development until well into next year.